Drug Development and Delivery magazine has been in publication for over 18 years. Their website contains over 3,600 articles from 154 issues, dating back to October 2001. We worked with them to convert their website from a proprietary content management system to WordPress, allowing them to publish faster, rank better in search, and improve their overall customer experience.
The website regularly sells out their ad inventory and has become one of the leading revenue generators for the company.
The primary strategy behind the design and development of the site was to convert their website from a site organized by issue, to an online publisher organized by topic and timelines, making it much more relevant for search and social media.
Specific Results include:
Increasing website revenue by 26% year over year
Increasing website traffic through organic search by 4.8%
Increasing website performance by 34%
Tripling the average time spent on a page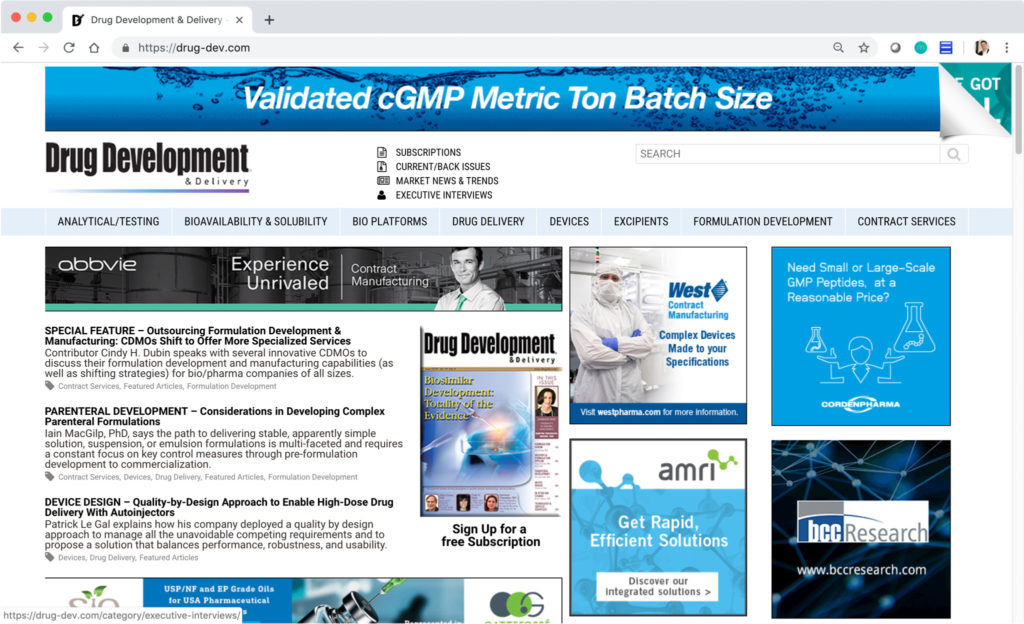 Actual Stats (vs 12 months prior)
WHY IT MATTERS
Why are we so focused on the performance of the website? Because it matters. Attention to detail, development practices, and infrastructure all play an important role in ensuring that the site serves the content as quickly and reliably as possible. This provides a better end-user experience and better business results by increasing ad impressions. Finally, site performance is a huge factor in SEO results and helps to keep the site ranked well for several top industry terms.
SCREENSHOTS